https://www.ctpost.com/business/article/Connecticut-residents-create-a-unique-bourbon-13088838.php
Connecticut residents create a unique bourbon
Connecticut natives Mike Bellis and Colin Santacroce have been friends since they were 13-year-old students at Hopkins School in New Haven. Now at ages 28 and 29 they're business partners.
Shelton native and West Hartford resident Bellis and Westport native Santacroce teamed up a little over a year ago to create Bellis Bourbon.
After serving in the army for five and a half years, Santacroce was studying political science at Syracuse and bar tending when he got the idea to create unique liquor packaging; he noticed customers gravitate to interesting bottles like Patron. He called Bellis, who is an actuary, to partner up and take care of the business end of things.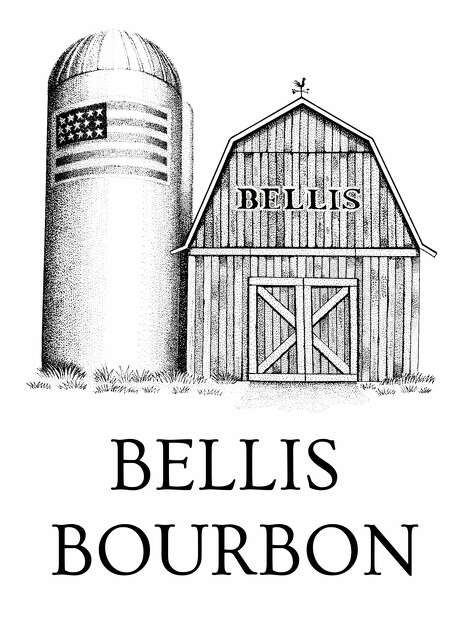 They came up with an idea to package bourbon bottles inside mini wooden barrels that can be re-purposed as flower planters, or decorate containers. At first, the plan was to license out the packaging, but they decided they also wanted to create their own bourbon.
"We wanted to make something approachable and easy to drink," said Bellis. "Not that 'burning your throat' kind of bourbon."
"Our goal has been to introduce as many people to bourbon as possible," said Santacroce. "People aren't readily into [bourbon] because it was just recently that bartenders have gotten creative with it. It used to be a country club drink."
The Bourbon is created in Indiana, distilled in California, bottled in Missouri and finally shipped to the warehouse in Oxford, Conn. The finished product showcases the flavors of corn, rye, barley.
Santacroce, the company's sole salesman, started selling Bellis Bourbon to liquor stores in western Connecticut in late May; it's currently sold in 150 stores.
The packaging of the bourbon was the most appealing thing for James Fox, owner of Fairfield Wines & Spirits and Jeff Hancock, liquor manager at Caraluzzi's in Danbury.
"The packaging is fabulous," said Fox, "It came in a little before Father's Day and I thought it would make a good preset."
Fox and Hancock both also said that the bourbon itself was good enough to stand on its own aside from the packaging, which is why they chose to carry Bellis Bourbon.
Unfortunately, neither store is seeing sales. Fairfield Wines & Spirits has sold one bottle, and Caraluzzi's has sold none–but Hancock said he only started carrying it a little over a week ago so it's too early to measure its success. Despite, bad sales in these stores, Bellis said he has had nearly 30 stores order a second delivery.
The next step is getting it into bars and restaurants and marketing it at events. As of now, it's available at the Black Duck in Westport, ittle Goose in Fairfield and Sitting Duck in Stratford. The pair hopes to expand to eastern Connecticut soon, and then the rest of the country.
Because the packaging uses a lot of wood, Bellis and Santacroce wanted to try and eliminate their carbon footprint and make the company as sustainable as possible, so they partnered with a company called "One Tree Planted." Every time Bellis Bourbon sells a case, they contribute to the planting of one tree.