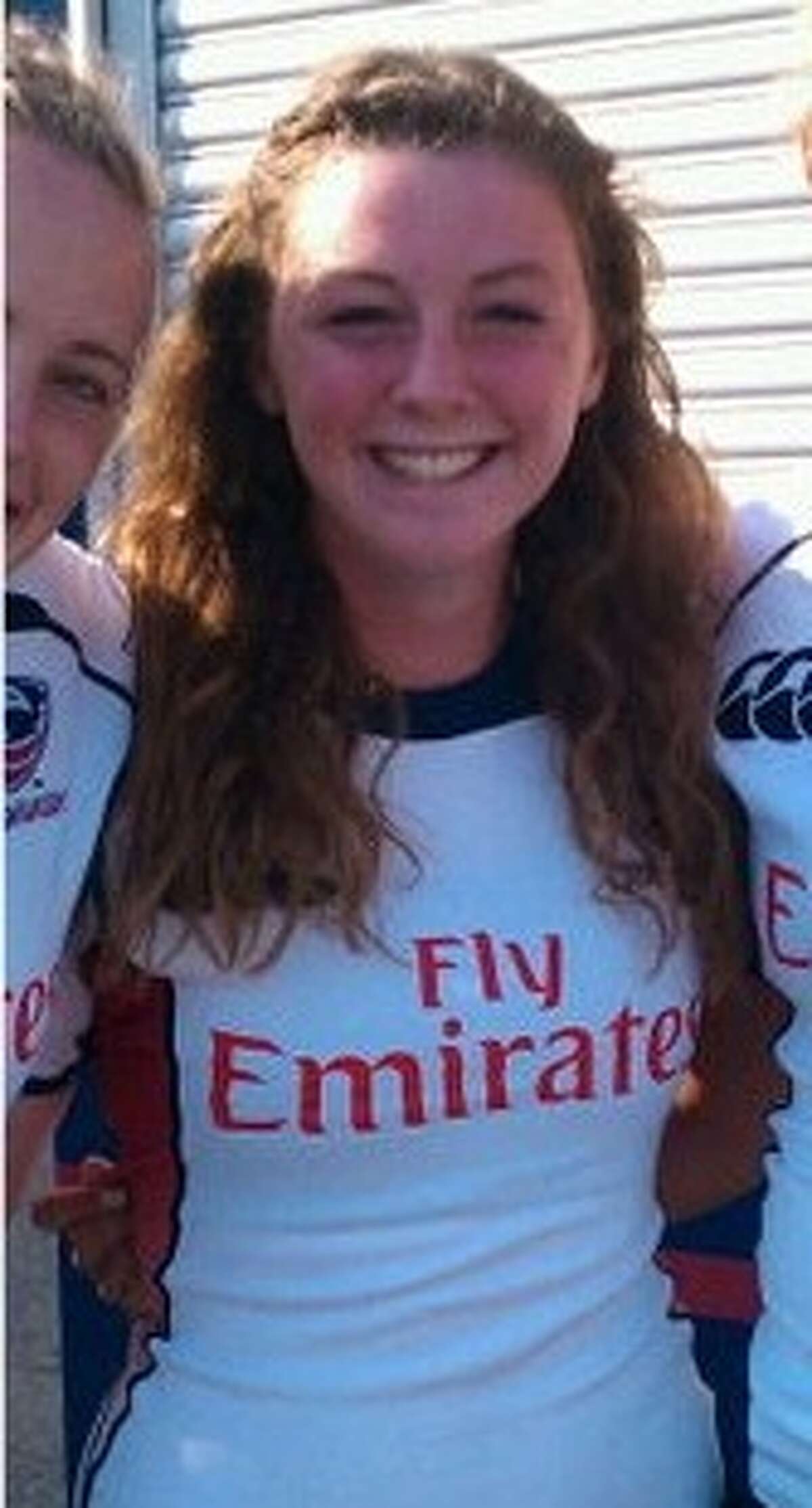 Woodlands High School graduate Amelia "Meya" Bizer has been selected to play for the womens USA U-20 National Rugby Team, in pursuit of the Nations Cup in Santa Barbara, Calif.

Bizer plays in Houston for Coach Phillip Beck on the Woodlands Youth Rugby Club (WYRC).

The USA U-20 team begins play Thursday, July 14 against South Africa. It will then play England on the 17th and Canada on the 20th. If things go well, the U.S. will play for the Nations Cup on July 23. Keep it locked right here on Ultimate Woodlands as we will bring you results from this extremely prestigious event.

"What a tremendous honor—to play for my country," Bizer, an 18-year-old fullback, said. "My parents and coach are so proud, and so am I."

"It's great that Meya is our first lady rugby player to make the USA Under 20 national side, but she is also the first in Texas to do it," said Coach Beck, who started playing rugby at school in England at age 8, and has been the head coach of the WYRC since 2006. "She has worked very hard, is a great athlete and teammate, who quarterbacks our defense from her fullback position. We are all incredibly proud of Meya and this outstanding achievement."

The name Meya Bizer might ring a familiar bell for fans of The Woodlands Highlanders football team. Bizer was a place kicker on Coach Mark Schmid's team that went 10-1 last season with its only loss coming to Klein Oak in the first round of the playoffs.
Coach Schmid spoke highly of Bizer: "She was in our football program from the seventh grade until she graduated last year. She was actually a safety and linebacker and was out there hitting with the boys in her early years. As she grew older and the boys grew bigger, she brought  soccer skills to the table and became a place kicker for us, and made several PATs. "  

"I know for a fact that she took some serious razzing from some of our opponents, but she never let it get her down," Schmid said. "She just made sure that when she was kicking off for us that she would get down field a lay a big hit on somebody.

"As a senior, she knew we had a great kicker in Ben Pruitt, so she knew she wouldn't see much action at all. She told me 'Coach, I am here to finish what I started,' and she was a great teammate on our 10-1 team last year.

"We are all extremely proud of Meya being named to the National team, we know she will do well, and we are going to watch the first game against South Africa on line, it's going to be awesome."