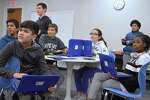 "This space we opened up 11 years ago because we really needed something," Jennifer Laseman, head of teen services, explained, given the close proximity to the middle school. ... "A lot of kids just come and decompress and hang out," Laseman said.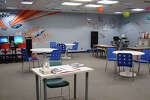 Palmer said he is aware of an email being forwarded by Jennifer Laseman, teen librarian at the Fairfield Woods branch, regarding potential cuts and called the speculation "frustrating and simply a distraction." ...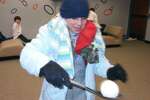 "We have activity stations related to food, exercise and brain stimulation," said Teen Librarian Jennifer Laseman who, along with Diane Conroy of the Children's Department, coordinated the hour-long event. ...