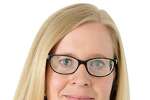 ., vice president of marketing, and Michael W. Wilson, vice president of Mayodan operations.
Shelton Herald Marc Andrew Wilson, 26, of Shelton, landscape supervisor for BrightView of Milford, died Nov. 18. Born in Toronto, Canada on Nov. 14, 1990, son of Michael W. Wilson and Celyne Goulet of Shelton.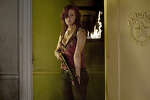 Director Michael W. Wilson goes to the root of the matter, uncovering the values, fears, personal dynamics and Internet strategies that have forged such a powerful movement.