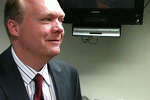 Contests are also expected for Board of Education seats on the GOP side, Republican Town Committee Chairman James Millington said. ... Republicans Jim Brown and James Walsh are seeking re-election to the Board ...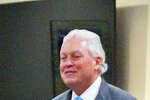 Four candidates, Republicans Jim Brown and Jim Walsh, both incumbents, and Democrats Kevin Hoffkins and Kevin Lennon are running for three open seats with six-year terms on the panel, which is currently ...
Jim Himes. In the 3rd District, Republican Jim Brown will challenge veteran Rep. ... Republican Lori Hopkins Cavanaugh will challenge 2nd District Rep.